Our story
We're on a mission
At OmiseGO, we believe that having access to financial services can create economic opportunities and improve lives. We see a world where anyone with a mobile phone and access to the internet is able to store, send and exchange any type of digital value.

In 2015, the Omise Blockchain Lab was formed to explore avenues through which blockchain technology could solve real-world payment needs for businesses. After a few years of research and testing, OmiseGO (Omise Go Pte. Ltd.) was established in 2017 with a mission to enable people to securely access financial services, invest, exchange and spend digital assets anytime, anywhere. We are building a global platform for open financial services which includes the OmiseGO Network and the OmiseGO eWallet Suite.

Leveraging payment and blockchain expertise, we work with enterprises, startups and non-profit organizations to form their payment and eWallet strategy, provide technical consulting services and implementation support, and co-create new products.

The primary value in creating an open blockchain and token for OmiseGO as a technology provider, is creating a future-ready infrastructure for payments and other forms of value transfer services which we believe will be widely adopted.
Ethereum and the blockchain community
OmiseGO has been a big believer in Ethereum and its family of technologies, previously contributing to the Ethereum Foundation's DEVGRANTS initiative in 2015, as well as funding the development of Raiden, the Ethereum version of Lightning Network. The team has collaborated with many other exciting blockchain technologies including Hydrachain, Golem, Tendermint, Cosmos and Status. The company looks forward to continuing to give back in whatever way it can, so that everyone can benefit from these and other developments.
Our Core Values
Embrace Transparency
We value trust. And trust comes from being honest and transparent with our employees, partners and customers.
Be Impact Driven
We're in this together and our actions should have a positive impact on the lives of people in our ecosystem and beyond.
Strive for Openness
At OmiseGO, open refers to the technology we are developing. Open means no boundaries, no borders and ultimately inclusivity.
Champion Innovation
Boldness and the diversity of expertise enable us to take big leaps and stay ahead of the market.
Our products and services
Transforming how businesses provide access to financial services
OmiseGO provides a next-generation value transfer service operating across currencies and asset types, and across national borders and corporate ledgers.
Through the OmiseGO Network, anyone will be able to securely provide and access financial services, as well as exchange and spend digital assets anytime, anywhere.
The OmiseGO eWallet Suite allows users to build and integrate a front-end interface to mint, deposit, transact, track and withdraw digital assets. The full suite includes tools for providers to customize apps to their specific needs.
Our teams of experts offer tailored, technical consulting services and solutions to businesses seeking to remain relevant and future-ready, as we transition into an increasingly digitalized economy.
Our team
Collective group of talented individuals
We are a team of 40 plus technology and financial professionals working to address barriers to financial access and delivering the most relevant and robust financial products and services to our customers. OmiseGO is headquartered in Bangkok with team members in Australia, Japan, Ireland, Singapore, Slovenia, Spain, Russia and the U.S.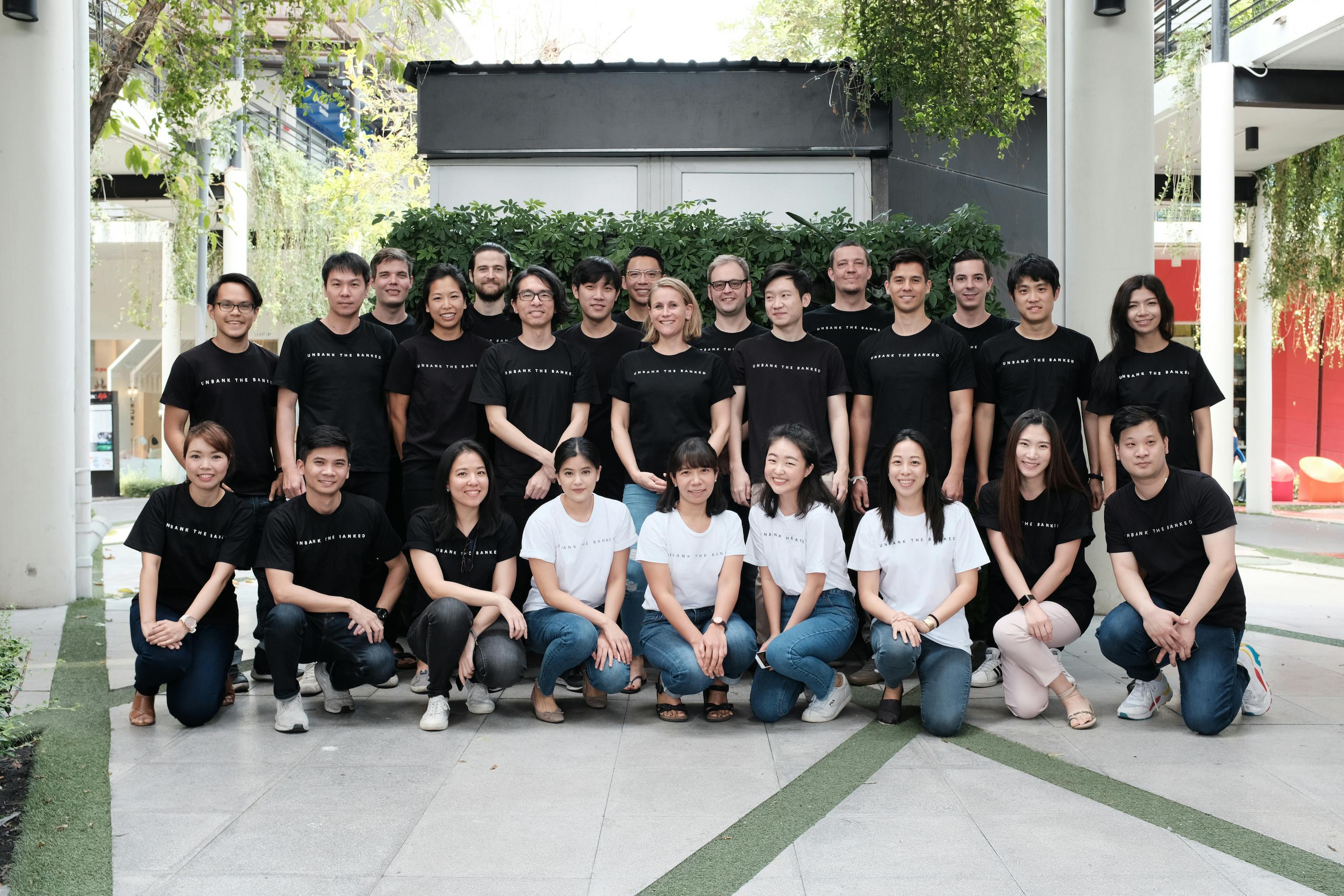 Get started with OmiseGO today